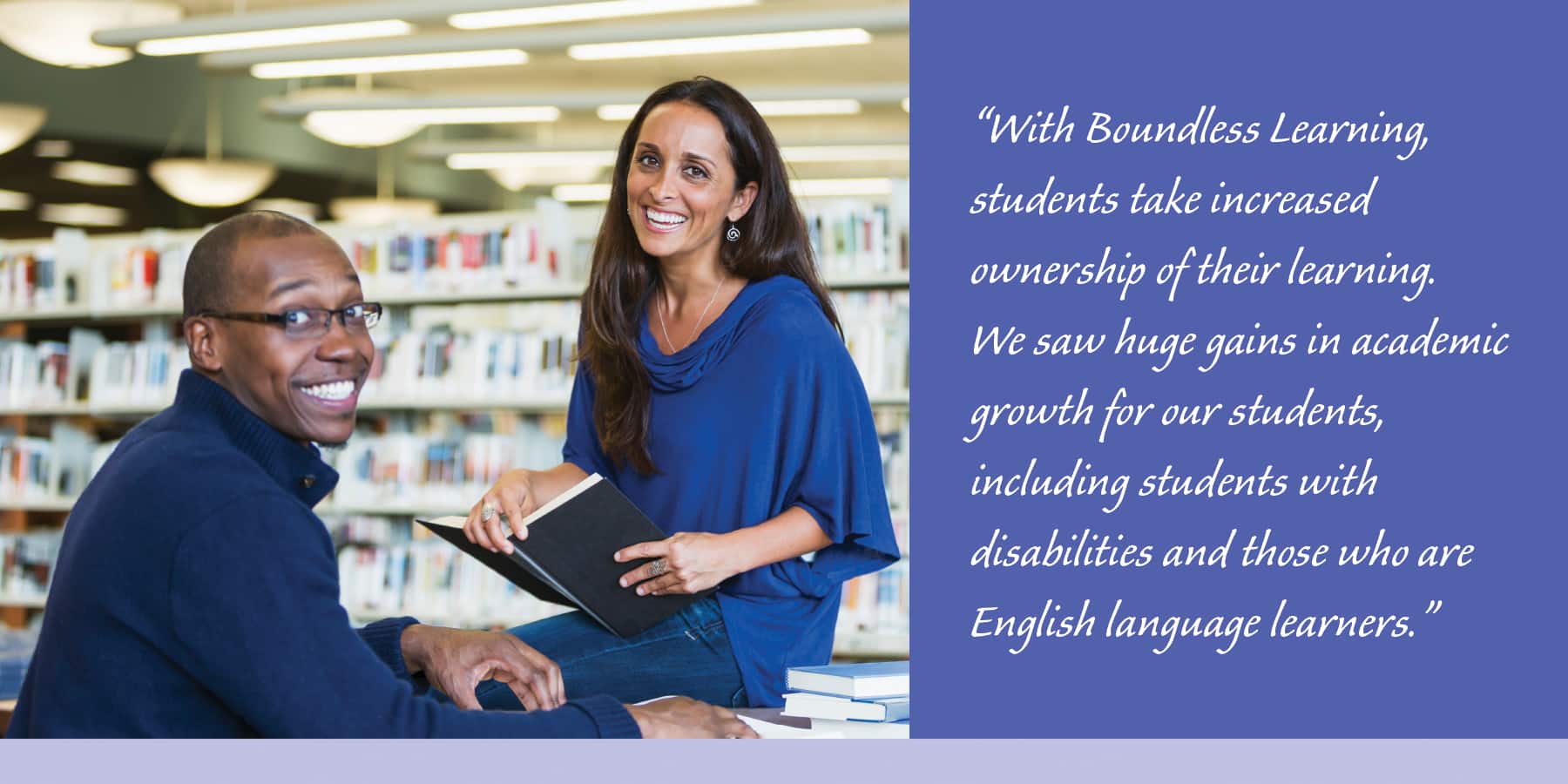 Boundless Learning Co-Teaching: Administrator's Guide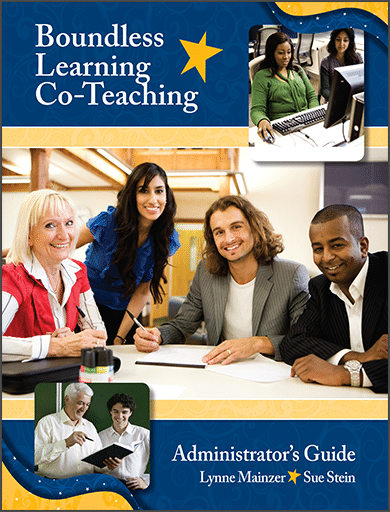 Authors: Lynne Mainzer & Sue Stein
The Boundless Learning Co-Teaching approach is designed to answer the need for high-performing, co-teaching partnerships that produce results in 21st century schools. Boundless Learning co-teachers work together to provide all students, including students with disabilities, with access to the general education curriculum and results in them reaching state performance standards. The guide provides administrators with:
An understanding of the Boundless Learning Co-Teaching approach, including the literature base that supports it.
Tools, protocols, activities to develop a high-performing co-teaching partnership.
Suggestions for enhancing co-teachers' experience and improve results.
The Boundless Learning Co-Teaching: Administrator's Guide provides a step-by-step approach to supporting co-teachers. It offers tips and resources that support school-based administrators as they implement and monitor Boundless Learning Co-Teaching within their school community. It supports administrators in promoting fidelity of program implementation among co-teaching teams. It also provides administrators with strategies for enhancing and sustaining co-teaching.