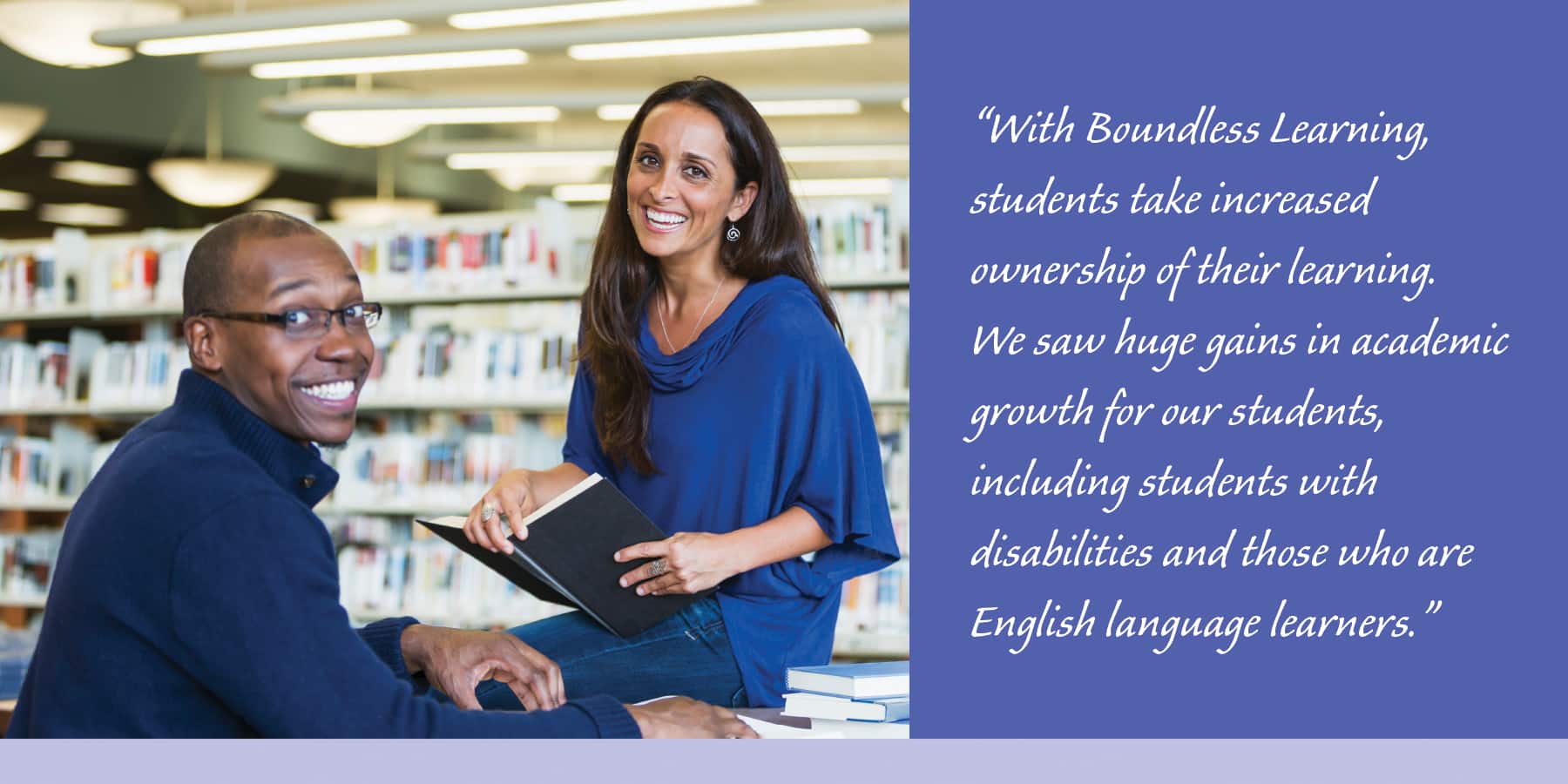 Boundless Learning Co-Teaching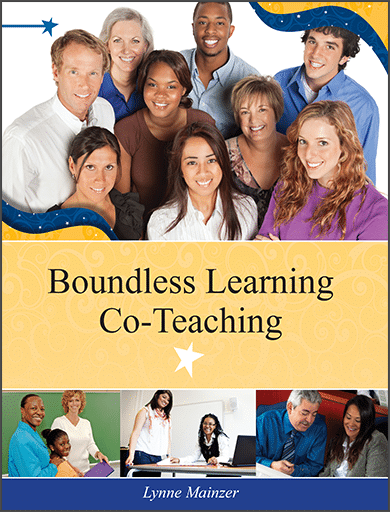 The Boundless Learning Co-Teaching approach is designed to answer the need for high-performing, co-teaching partnerships that produce results in 21st century schools. Boundless Learning co-teachers work together to provide all students, including students with disabilities, with access to the general education curriculum and results in them reaching state performance standards. The guide provides co-teachers with:
An understanding of the Boundless Learning Co-Teaching approach, including the literature base that supports it.
Tools, protocols, activities to develop a high-performing co-teaching partnership.
Suggestions for enhancing their co-teaching experience and improve results.
Table of Contents
Chapter 1 – Introduction to Boundless Learning Co-Teaching
About Boundless Learning Co-Teaching
About This Guide
Chapter 2 – Understanding Co-Teaching: What the Literature Tells Us
Definition of Co-Teaching
Co-Teaching Features
Benefits of Co-Teaching
Benefits of Boundless Learning Co-Teaching: Impact and Voices from the Field
Chapter 3 – Getting Started with Boundless Learning Co-Teaching
Phase 1: Build the Co-Teaching Team
Phase 2: Implement Boundless Learning Co-Teaching
Applying Your Understanding
Chapter 4 – Phase 3: Enhancing Co-Teaching
Chapter 5 – References
Appendices
Appendix A – Co-Teaching Activities
Appendix B – Co-Teaching Forms