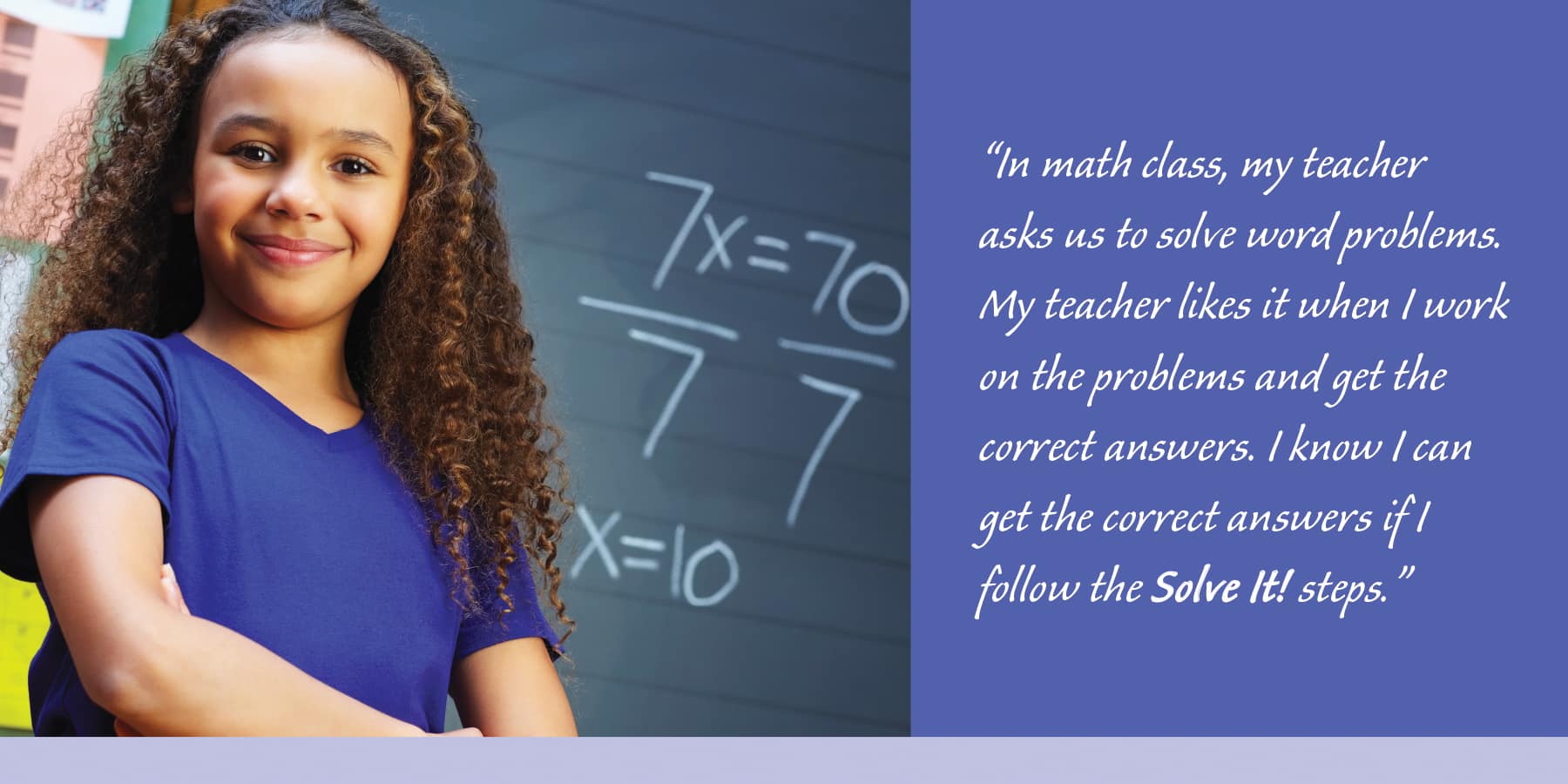 Solve It! Math Word Problem-Solving Products
With more than a decade of research in hand, in 2003 Dr. Marjorie Montague developed the evidence-based Solve It! instructional approach, designed to improve math word problem-solving in students with math difficulties and students with learning disabilities. In later years, Dr. Montague and her colleagues developed an adapted version of Solve It! for use in inclusive classrooms (Grades 7-12 and Grades 5-6). Their research showed that using Solve It!, students in inclusive classrooms could be taught how to solve math word problem-solving quickly and efficiently. Recently, Dr. Peggy Schaefer Whitby who studied with Dr. Montague, produced a version of Solve It! adapted for students with Autism Spectrum Disorder.
Download Solve It! Flyer      FREE U.S. Shipping Sitewide!