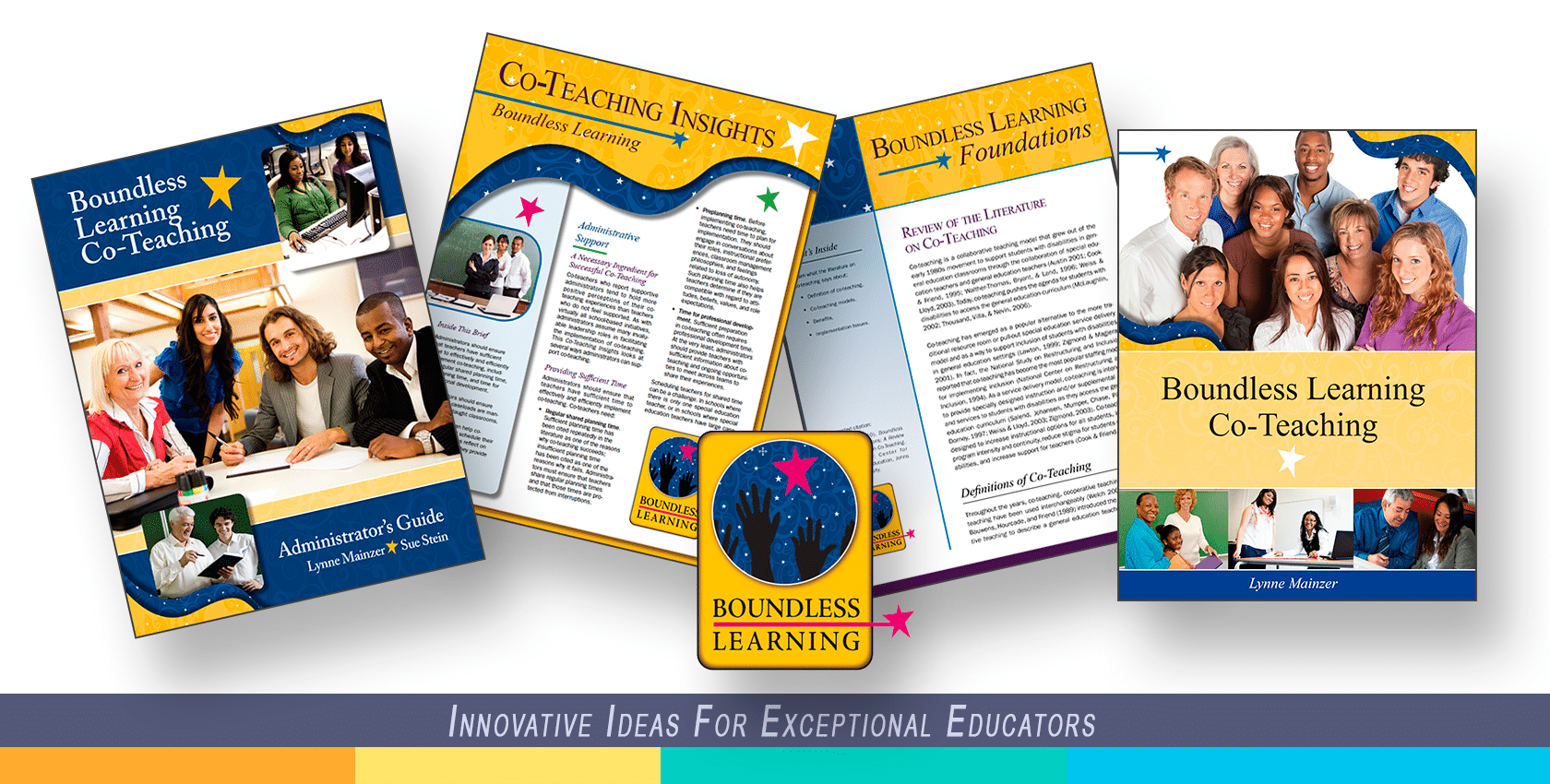 Online Professional Development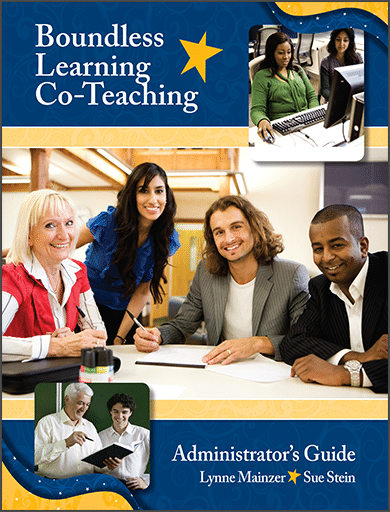 Bring Boundless Learning Co-Teaching to your school or district. This comprehensive online professional development program provides online learning events, an online co-teaching learning community, and an administrator's guide to implementing the program. The program also provides a copy of Boundless Learning Co-Teaching and a set of the Co-Teaching Insights for each participant. For more information, contact www.boundlesslearning.org. The 6-part online professional development program helps co-teachers to use:
Evidence-based instructional practices and a wide range of technology tools to optimize student engagement and learning.
The Team-Based Cycle of Instruction, which divides the class period into defined time periods for teaching and learning tasks.
A variety of grouping structures, accommodations, and technology tools to differentiate instruction and support specialized learning needs.
Boundless Learning Co-Teaching can have a positive impact on teaching and learning. For example, Boundless Learning Co-Teaching has been found to:
Improve teaching performance in instructional delivery, behavior management, inclusive practices, and technology integration.
Promote a Universal Design for Learning (UDL), technology-rich learning environment.
Promote student engagement, increased student achievement and improved behavior among students, including those with special needs.
Boundless Learning Co-Teaching benefits teachers in the following ways:
Establishes equal partnership between the general and special educators.
Builds high-performance co-teaching teams who are clear about their mission, goals, roles, and logistics.
Provides job-embedded professional development experiences.
Fosters continuous learning, coaching, and professional collaboration.
Employs online professional development supported by media, virtual coaching, rich instructional resources, and a vibrant professional learning community.
Boundless Learning Co-Teaching also provides benefits to administrators. It provides a step-by-step guide with tips and resources to support school-based administrators as they implement and monitor Boundless Learning Co-Teaching within their school community. It supports administrators in promoting fidelity of program implementation among co-teaching teams. It also provides administrators with strategies for enhancing and sustaining co-teaching.