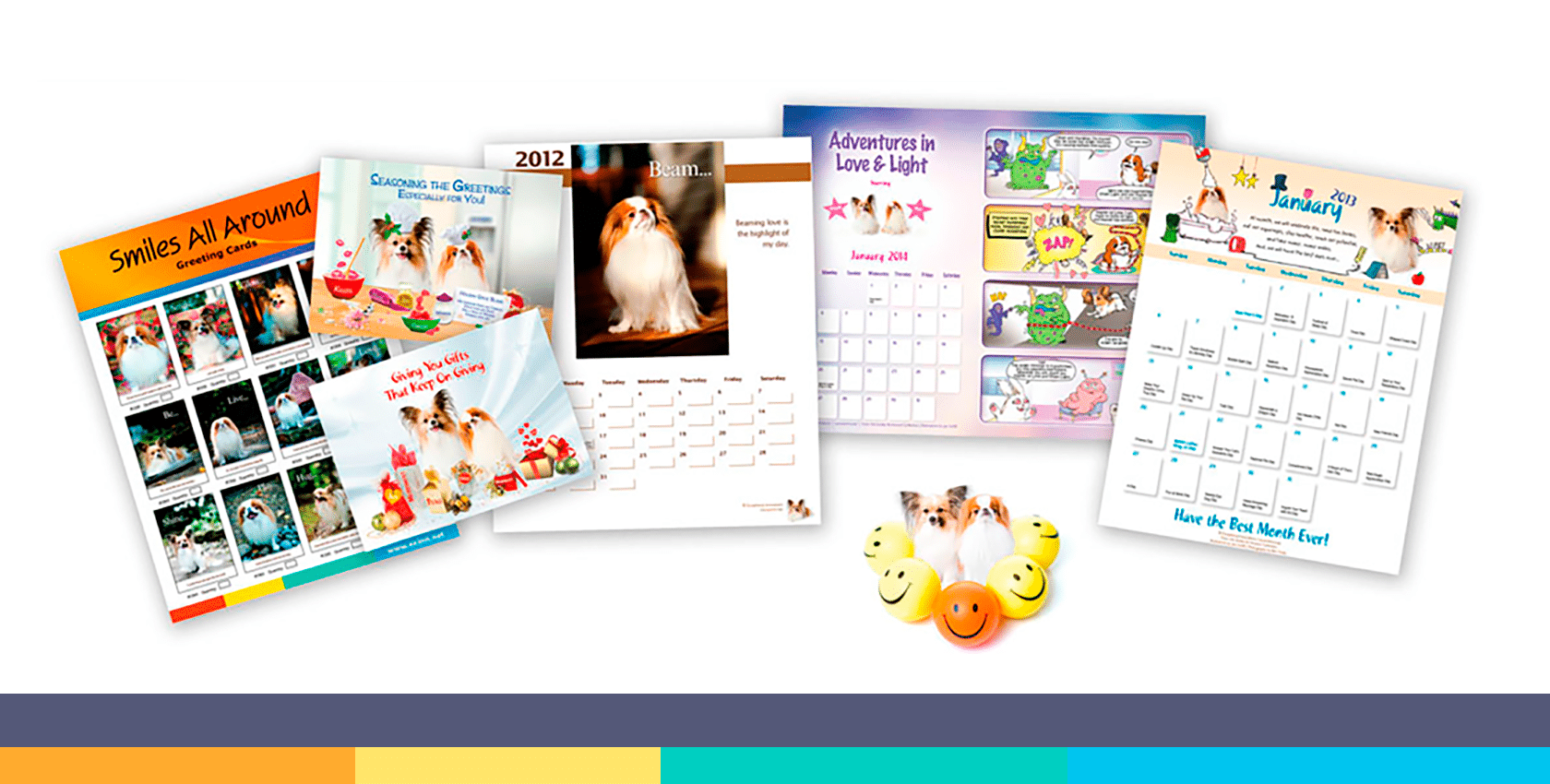 Welcome to Smiles All Around!
Have the best day ever! The gang at Smiles All Around! want to contribute to making your days – and the days of your friends and family – happy and joyful. Our collections of greeting cards and calendars are inspirational, encouraging, and just plain fun! And what's more, we are expanding our product line to feature books and other entertaining designs to keep you smiling.
We invite you to meet Ms. Marigold, a sweet little Papillon, and Oliver, a fun-loving Japanese Chin, who together with some of their best friends, create cherished moments.