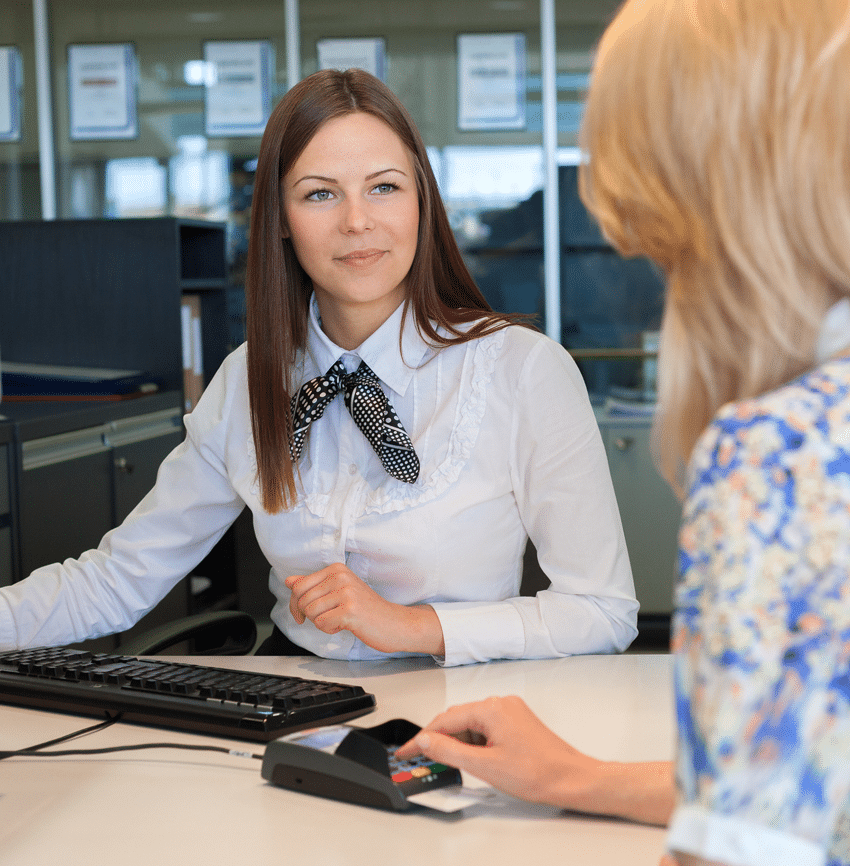 We often think of teaching students job-related social skills in retail and maintenance professions—grocery stores, restaurants and fast foods, landscape companies, gift shops, to name a few. However, we also should consider the social skills necessary for service and technical professions where student workers may have professional responsibilities that depend on interpersonal skills. Examples include providing customer service to customers with problems; asking questions and probing to ascertain customer needs; listening and showing respect even when a customer becomes agitated; assisting on a team of other professionals; and engaging in friendly and appropriate conversation with co-workers and the public.
Let's take a look at engaging in friendly and appropriate conversation. There are a number of social skills that are required, including knowing how to:
Greet the person and ascertain if the person wants to engage in conversation.
Start a conversation and make sure the topic chosen for the conversation is appropriate.
Listen and show interest so that the person feels respected and encouraged to share.
Ask questions that extend the conversation and show an interest in the speaker.
Decline to discuss topics that are of a questionable nature or that you are uncomfortable discussing.
Read facial and bodily cues that suggest that the person is wanting to move on, change topics, etc.
Keep the conversation to an appropriate length.
Refrain from making judgments that might make the person feel put off or disrespected.
These are just a few of the many social skills teachers may want to explicitly teach students to ensure that they are accepted and perform successfully on the job.
Teachers can use the template in Job-Related Social Skills to develop lessons. First they would identify situations specific to the environment—office, technology hub, veterinarian office, bank—where social skills are required as part of the job. After identifying the situations and specific skills, teachers would engage students in lessons where they learned the skills and how to apply them in simulations.