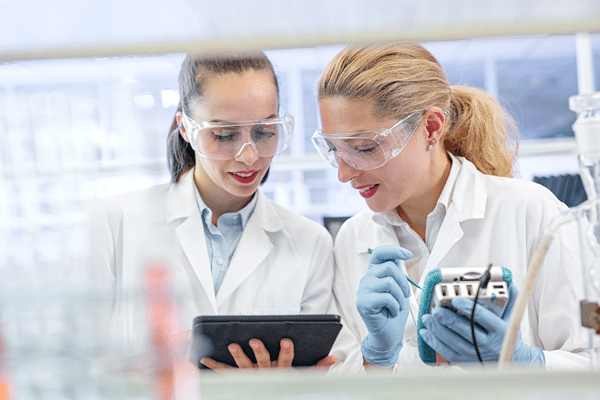 Studies Highlight Job-Related Social Skills
Will your students thrive in the future jobs market? We hear a lot about the value of STEM skills — science, technology, engineering, and mathematics — in securing jobs. But, those skills alone may not be enough to getting and keeping a job. Recent studies have shown that the demand for Job-Related Social Skills — for example, communication skills, interpersonal skills, management skills — are increasing. Take a look at some of the findings.
World Economic Forum's Future of Jobs study (January 2016)
In recent years, many jobs requiring only technical skills have been automated. According to the World Economic Forum's study, by 2020 social skills—such as persuasion, emotional intelligence, sharing, convincing others, and teaching others—will be in higher demand across industries than narrow technical skills, such as programming or equipment operation. However, jobs that require predominantly social skills tend to be poorly paid. So the bottom line is that technical skills will need to be supplemented with strong social and collaboration skills. Read more at World Economic Forum Future of Jobs Study
 PEW Research Center study (October 2016)
A recent PEW study found that  jobs requiring strong social skills rose to 90 million jobs from 49 million between 1980 and 2015 (that's an 83% increase). And, compensation has increased during the past 25 years for positions that require higher social skill levels. Employment in occupations that require social skills, moreover, are projected to grow by more that 8% through 2024, versus 4.4% growth for occupations that require only low level social skills. The fastest growing jobs are projected to come in higher-paying occupations (medium annual wages of $60,000+)—and even they will require above-average levels of social skills, in addition to higher levels of preparation and higher analytic skills. Read more at PEW Research Study on Jobs
 Northern Virginia Technology Council in partnership with Northern Virginia Community College Technology Workforce Needs Assessment (December 2016)
This needs assessment finds that the top 2 skills employers in technology fields say that employees need—and that 80% say are a precondition for employment — are communication and problem solving/critical thinking. Relationship management was ranked as #3 or #4, depending on the particular technology area (e.g., big data and analytics; cybersecurity and privacy; data center and cloud infrastructure; network systems, and programming and software development). In summary, employers need employees with social skills. Read more at NOVA Technology Council Workforce Needs Study
Consider Adding Job-Related Social Skills to the Curriculum
No matter what profession your students seek to pursue, do they have strong Job-Related Social Skills necessary for success? Does the curricular program — whether it be high schools, vocational academies, community colleges, technical schools — offer coursework and opportunities for students to develop job-related social skills? It is important that your students are prepared for success on the job!
Fortunately, Job-Related Social Skills: A Curriculum (Third Edition) — available here — contains everything an instructor needs to teach 18 the same basic social skills employers want. It includes lessons, instructional materials, assessments, and also strategies for monitoring student generalization of skills on the job.