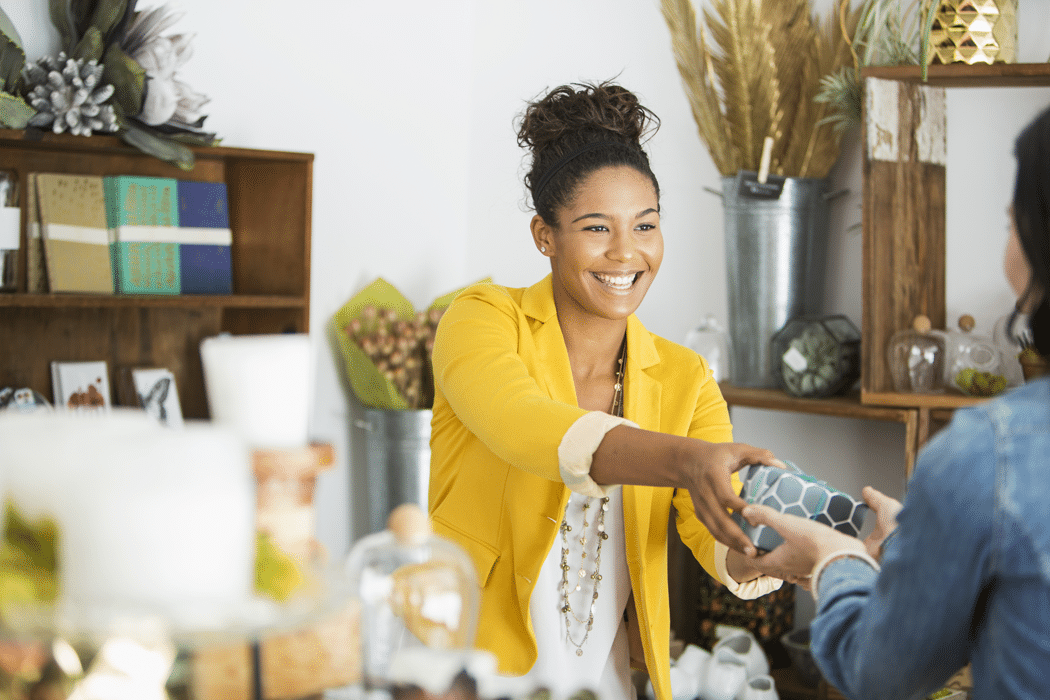 Smile! Although there can be cultural differences, smiling generally communicates social ability, happiness, and other positive emotions. Appropriate smiling in the work setting—between worker and customer, between co-workers—can have a favorable influence upon others and result in more positive feelings toward the business and employee. Smiling can make employees more likable and more approachable.
In some cases, student workers may need training in how to respond with a smile appropriately. Consider these examples:
If the boss is giving you corrective feedback, smiling may be perceived as sarcasm.
If the student worker is required to say, "Have a nice day," to customers, but appears to form a grimace rather than a smile, the customer may leave without the positive intent.
If the student worker is involved in a conversation with a co-worker and smiles while looking down, the co-worker may feel that he or she is being made fun of.
If the student worker continues to smile after it is no longer appropriate, it may appear fake to the customer.
When preparing students for jobs—especially where they must interact with the public on a daily basis—don't assume that students actually know how to smile appropriately. Teachers may find that appropriate smiling is a critical job-related social skill that requires instructional attention.
Teachers can use the template in Job-Related Social Skills to develop lessons. First they would identify the situations where smiling would be expected (e.g., greeting or saying "good bye" to a customer; responding to a compliment; listening to a co-worker tell about planned weekend activities; etc.) and the steps to responding appropriately. As part of the practice, students may smile in a mirror or they might be paired with peers to practice greetings. Next, students would be given simulations where they demonstrated smiling in the situation.